Staff
Outside Edge's staff are recruited from a variety of backgrounds in theatre and the arts. Wherever possible, the company employs people with experience of addiction recovery.
Artistic Director and CEO – Matt Steinberg
Matt Steinberg is an award-winning director and actor. Directing credits include Southwark Playhouse, Theatre503, Iford Arts, New Diorama and Toronto's Tarragon Theatre. His recent production at this year's VAULT Festival of Tumulus was an innovative exploration of 'chemsex' addiction and won the Origins Award for Outstanding New Work.
His work as an actor includes productions at the Finborough Theatre, the Stratford Festival of Canada, New York's Ensemble Studio Theatre and Classic Stage Company.  Matt has also featured in television series The Best Years and Degrassi: The Next Generation, and in films Kick Ass 2 and Dirty Work. Matt was a New Generation Artist at Iford Arts. He was awarded Equity Charitable Trust's John Fernald Award for Emerging Directors, the Tyrone Guthrie Award from the Stratford Festival and the Christopher Plummer Award from Shakespeare's Globe Centre Canada.
General Manager – Ricardo Ferreira

Ricardo is a human rights lawyer and arts administrator/writer from Brazil. He just got his Maters in Arts Administration and Cultural Policies from Goldsmiths- University of London where he developed his dissertation research on cross-cultural Musical Theatre Consumption. He previously dedicated his career to human rights, democracy and sustainable development working as a Knowledge Manager for the United Nation's International Policy Centre for Inclusive Growth in Brazil, as a Human Rights Officer for the United Nations Stabilisation Mission in the Democratic Republic of Congo, Electoral Officer for the United Nations Integrated Mission in Timor-Leste as well as a consultant for the United Nations Development Programme. While living in London, he completed an autumn internship at "The Corner Shop Public Relations", where he worked with many relevant theatre productions in the UK.      
Associate Theatre Facilitator – Christopher Holt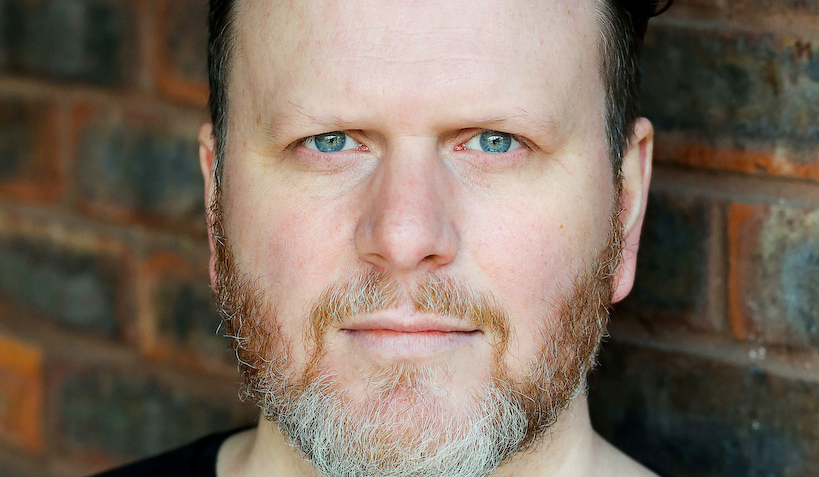 Christopher Albert Holt is an actor, a theatre director, a lecturer, a voice coach and a disability arts practitioner.
He has worked for 30 years in professional theatre, beginning with the National Youth Theatre at the age of 15. He has worked all over Europe, appearing in shows nationally and internationally. He has performed in venues as disparate as the Moscow Arts Theatre, the National Theatre, Wembley Stadium, Royal Albert Hall and the Hen and Chickens pub in Islington.
As an actor, Christopher has worked across musical theatre, straight theatre, opera and film. He has appeared in the three largest musicals in the world: Les Misérables (West End), CATS (Hamburg) and The Lion King (Original Cast, London).  He has worked with Trevor Nunn, Sam Mendes, Julie Taymor, Matthew Warchus and Matthew Bourne.   He has played the Olivier, the Donmar Warehouse, the Palace and the Lyceum (West End), as well as the West Yorkshire Playhouse, the Barbican, the BAC, Bath Theatre Royal, the Watermill, Newbury, the Tristan Bates, and Southwark Playhouse
Associate Theatre Facilitator – Will Hudson
Lead Workshop Facilitators – Sonya Hale and Tunde Euba
Support Facilitators – Gemma Rogers, Julia Couto and Laura Rae
Peer Mentor Support Facilitator – Emmer Thompson
Patrons
Sir Mark Rylance, Academy, Olivier, and Tony Award-winning actor
Jimmy Page OBE, Founder and Guitarist of Led Zeppelin
Simon Woodroffe OBE, Chief Executive of Yo! Sushi
Kika Markham, Actress
Pierce Brosnan OBE, Actor
Anna Chancellor, BAFTA and Oliver Award-winning actress
Watch our patrons discuss what OETC means to them here.
Eminece Grise
Friends
Howard Silver
Lily Fox
River Fox
Catherine Fox
Board of Trustees
Patricia Herbig, Chair, MBA, Finance and Banking
Patricia was a corporate lender for a Canadian bank for 15 years in Chicago, Hong Kong and New York before moving to London. She then worked as a consultant in private banking before retiring to raise bees.
John Gordon-Smith, Deputy Chair, (Retired) Social Worker/Head of Hammersmith&Fulham Drug/Alcohol Team
John has worked in social work, child care , mental health & substance misuse in voluntary and statutory agencies. His current interests are around the promotion of self-help groups , local activism and involvement in theory and practice of complementary therapies. John is currently Chairmen of The FIRM, Chairmen of Friends of Hammersmith Park, also on the London reginal committee for the Healing trust.
Dr James Reynolds, Lecturer in Drama, Kingston University
James works as a Senior Lecturer in Drama at Kingston University, where his research specialisms include theatre for recovery. He is co-editor of Addiction and Performance (CSP, 2014), the first book of its kind to explore the benefits of performance-based strategies in helping people out of active addiction. In 2017, his article about Outside Edge's "Theatre of Recovery" was published in A Journal of the Performing Arts.
Shereen Sadiq, Drug and Alcohol Public Policy Professional
Shereen has worked in the substance misuse field for over 25 years in a range of different roles, both within the voluntary and statutory sectors at a local, regional and national level. Her role before Outside Edge was team leader of the Aftercare Team part of the Drug Interventions Programme. In her work roles she has actively promoted and supported the opportunities and benefits of rehabilitation through peer led organisations such as Outside Edge and others, recognising the significant challenges faced by individuals and their families. The values and passion she has have continued to support the importance and values of peer related support.
Dr Yvonne Robinson, University Researcher within education, ethnicity & the arts
Yvonne works as a University based researcher within the areas of education, race, ethnicity and the arts. She has undertaken research and evaluation for the Economic and Social Research Council, and a number of UK government departments. In addition she has produced articles and reports on excluded and vulnerable groups, as well as arts based research methodologies as a means of understanding marginalised groups experiences.
Mary Ballard, Internal Audit Professional
Mary is an internal audit professional, having held leadership positions at Barclays, JPMorgan, Bank of America and most recently RBS.  When she attended her first Outside Edge production, she was inspired and captivated by the work being done and the real transformations being achieved, not to mention the moving stories being told.  She has followed the group's work since then and was invited to join as a Board Member in July 2016.
Emily Doherty, Arts Manager and Participatory Arts Practitioner
Emily is an experienced arts manager and participatory arts practitioner, with a passion for social inclusion and a commitment to widening participation in the arts. Her background is in applied theatre practice with a specialism in Forum Theatre, and she has worked with marginalised communities since 2002. Emily has worked in London theatre companies for 13 years; she currently works at the National Youth Theatre of Great Britain and has worked with organisations such as Rewrite, Ovalhouse, and Cardboard Citizens. Emily holds a BA (hons) in Theatre Studies from Lancaster University and a PGCE from London Southbank University. She specialises in working with disadvantaged and marginalised communities. She believes wholeheartedly in the transformative power of drama and is passionate about the important work Outside Edge is undertaking in the area of addiction recovery and is therefore thrilled to have been welcomed to the Board of Trustees.
_____________________________________________________________________________________________________________________________________________________
Outside Edge Theatre Company 61 Munster Road, London, SW6 5RE. | Phone: 02073718020. E-mail: admin@edgetc.org  | Company registration No. 03871591  |  Registered Charity No. 1080948.