Staff
OETC's staff are recruited from a variety of backgrounds in theatre and the arts. Wherever possible, the company employs people with lived experience of addiction and recovery.
Artistic Director and CEO – Matt Steinberg
Matt Steinberg is an imaginative, values-driven, authentic leader who is passionate about intersections between professional and community arts, building evidence for arts-based health and wellbeing interventions and the development of early career artists. With over 20 years of international experience in the arts and cultural sector, he is an award-winning artistic director, stage director and performer. 
Matt was a New Generation Artist at Iford Arts, and was awarded Equity Charitable Trust's John Fernald Award for Emerging Directors, the Tyrone Guthrie Award from the Stratford Festival and the Christopher Plummer Award from Shakespeare's Globe Centre Canada. Directing credits include Soho Theatre, Shoreditch Town Hall, the VAULT Festival, Southwark Playhouse, Theatre503, Iford Arts, New Diorama and Toronto's Tarragon Theatre. His work as an actor includes productions at the Finborough Theatre, the Stratford Festival of Canada, New York's Ensemble Studio Theatre and Classic Stage Company. 
Matt is a graduate of the University of Toronto and the Clore Leadership short course, for which he received a Leaders Bursary. He also recently completed a sustainability and income diversification course with the School for Social Entrepreneurs.
Administration & Projects Coordinator – Molly Cox
Molly Cox has an MA in Applied Theatre from The Royal Central School of Speech and Drama where she specialised in Theatre in the Community. She has previously worked with youth theatre groups and within education settings creating theatre productions and delivering workshop programmes. Molly has extensive experience creating Retail Theatre within the Luxury Retail sector, including Marketing and Event planning.
Associate Theatre Facilitator – Christopher Holt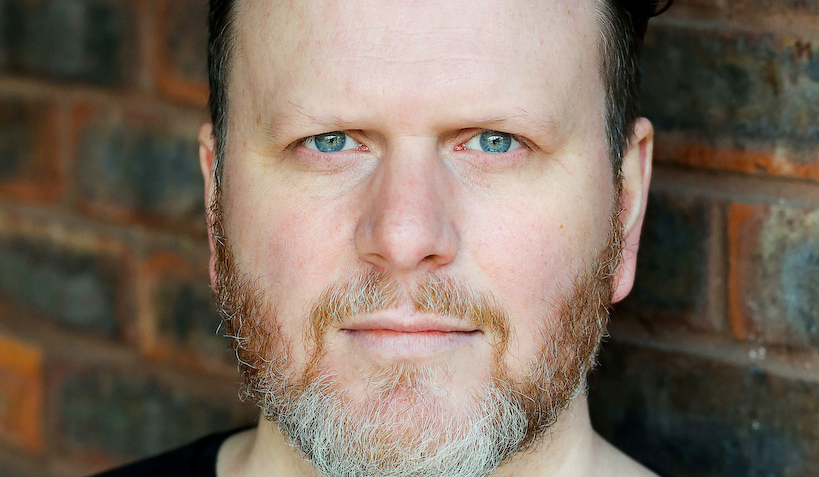 Christopher Albert Holt is an actor, a theatre director, a lecturer, a voice coach and a disability arts practitioner.
He has worked for 30 years in professional theatre, beginning with the National Youth Theatre at the age of 15. He has worked all over Europe, appearing in shows nationally and internationally. He has performed in venues as disparate as the Moscow Arts Theatre, the National Theatre, Wembley Stadium, Royal Albert Hall and the Hen and Chickens pub in Islington.
As an actor, Christopher has worked across musical theatre, straight theatre, opera and film. He has appeared in the three largest musicals in the world: Les Misérables (West End), CATS (Hamburg) and The Lion King (Original Cast, London).  He has worked with Trevor Nunn, Sam Mendes, Julie Taymor, Matthew Warchus and Matthew Bourne.   He has played the Olivier, the Donmar Warehouse, the Palace and the Lyceum (West End), as well as the West Yorkshire Playhouse, the Barbican, the BAC, Bath Theatre Royal, the Watermill, Newbury, the Tristan Bates, and Southwark Playhouse
Associate Theatre Facilitator – Sonya Hale

Sonya Hale has had plays performed at The Southbank Centre, Latitude Festival, E15 University and in prisons and treatment centres. She has worked with Synergy Theatre Project, Clean Break Theatre Company and Outside Edge Theatre Company. Rehearsed readings of her first play Glory Whispers were performed at Theatre503 after winning Synergy Theatre Project's national prison scriptwriting competition. Her monologue play Dean McBride was a finalist in the inaugural Heretic Voices competition, and was performed at the Arcola Theatre, London, in 2018. Press here for more information on Sonya Hale
Workshop Facilitators
Tunde Euba, Gemma Rogers, Julia Couto.
Peer Support Facilitators
Emmer Thompson and Liam Quinn
Patrons
Sir Mark Rylance, Academy, Olivier, and Tony Award-winning actor
Jimmy Page OBE, Founder and Guitarist of Led Zeppelin
Simon Woodroffe OBE, Chief Executive of Yo! Sushi
Kika Markham, Actress
Pierce Brosnan OBE, Actor
Anna Chancellor, BAFTA and Oliver Award-winning actress
Watch our patrons discuss what OETC means to them here.
Eminece Grise
Friends
Howard Silver
Stephen Nussey – Company Photographer
Lily Fox
River Fox
Catherine Fox
Board of Trustees
Pippa Campbell (Chair), Business Manager Ambassador Theatre Group
Pippa works in the commercial theatre sector as Business Manager for a cluster of West End Theatres. Her primary experience in venue operations, encompassing Finance, HR Management, F&B, and theatre administration. Pippa completed a Clore Short Course in 2018, and is passionate about using her leadership skills to have a broader positive impact in the cultural sector.
Mary Ballard, Internal Audit Professional
Mary is an internal audit professional, having held leadership positions at Barclays, JPMorgan, Bank of America and most recently RBS. When she attended her first Outside Edge production, she was inspired and captivated by the work being done and the real transformations being achieved, not to mention the moving stories being told. She has followed the group's work since then and was invited to join as a Board Member in July 2016.
Emily Doherty, Arts Manager and Participatory Arts Practitioner
Emily is an experienced arts manager and participatory arts practitioner, with a passion for social inclusion and a commitment to widening participation in the arts. Her background is in applied theatre practice with a specialism in Forum Theatre, and she has worked with marginalised communities since 2002. Emily has worked in London theatre companies for 13 years; she currently works at the National Youth Theatre of Great Britain and has worked with organisations such as Rewrite, Ovalhouse, and Cardboard Citizens. Emily holds a BA (hons) in Theatre Studies from Lancaster University and a PGCE from London Southbank University. She specialises in working with disadvantaged and marginalised communities. She believes wholeheartedly in the transformative power of drama and is passionate about the important work Outside Edge is undertaking in the area of addiction recovery and is therefore thrilled to have been welcomed to the Board of Trustees.
Michael Angus, Charity Director
Michael is the Director of The Barons Court Project, a local Hammersmith and Fulham charity who work with those vulnerable to mental ill health or homelessness. He has over 20 years of experience working in the charity sector. His experience is invaluable in nurturing and growing Outside Edge. Michael was invited to join as a Board Member in May 2019 making him the newest member of our board.
Teresa Wirz, Area Manager CNWL (NHS)
Teresa is highly passionate about the field of addictions where she has worked within a wide range of roles for the past 20 years. Teresa is currently the Area Manager of the CNWL (NHS) Addictions Senior Management Team.
She attended Michael Hall Rudolf Steiner School, is trained as an RMN and has a MSc in addictive behavioural medicine.Teresa has a real passion for innovation and her special interests include developing enhanced opiate detoxification programs, understanding of emerging psychoactive substances, service user involvement and building lasting recovery communities.
Glyn Smithson, Clincial Relationship Manager The Cabin Chiang Mai
Glyn is an experienced clinician/relationship manager with experience over the past 14 years in health and social care working in the field of addiction disorders, complex mental & behavioural health. Glyn is currenlty the Clinical Relationship Manager for UK and Europe for The Cabin Chiang Mai, a residential treatment facility in Thailand and has previously worked as a Partnership Manager with Blackpool Fulfilling lives (Addaction). Glyn has had extensive experience in chairing multi agency meetings at both a strategic and operational level and have worked at a local and a national level.
Poppy Reindorp, Corporate & Events Manager Cardboard Citizens
Past Trustees
Patricia Herbig
Catherine Fox
Dr James Reynolds
Dr Yvonne Robinson
John Gordon-Smith
Shereen Sadiq
_____________________________________________________________________________________________________________________________________________________
Outside Edge Theatre Company 61 Philpot Street, E1 2JH. | Phone: 02073718020. E-mail: admin@edgetc.org  | Company registration No. 03871591  |  Registered Charity No. 1080948.